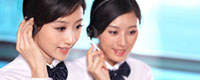 Name: Catherine Chang
Tel: +86-22-60688057
Fax: +86-22-58136206
E-mail: info@unionpro.cn
Add: 1-5206,A zone, No. 6 huafeng road, Huaming Industrial Park,Dongli, Tianjin


Product name : Screw Parallel Unit

Product No. : UP
Details:
Application:
We uses Bitzer/Refcomp screw compressor in this range. In most case, the compressor itself can have one or two step unloading, or step-less unloading down to 50%. For low temp. screw rack, we provides sub-cooling technology to significantly increase its energy efficiency. Meanwhile, we recommend to install condensing pressure regulator or oil temperature control valve for the cold area in winter time. Our PLC control program provides accurate temperature control by PID logic design. This program realizes the rack running in fully automatic condition with all key parameters are under the control and monitor. We are able to provide customers with inverter or step-less control technologies on screw rack if required.
Due to the screw compressor refrigerating capacity generally bigger, so screw parallel unit is widely used in large cold storage, freezer, food processing and food quick-freezing industry, etc.
Feature:
Compare with reciprocating type, screw type has less moving parts, greater reliability and longer service life.
No suction and exhaust valve, continuous compression, with low vibration and air flow tremble.
The minimum clearance volume brings higher efficiency.
World famous brand parts
A variety of energy saving option
PLC controller--- microcomputer control to achieve the best operation and real-time monitoring
Heat reclaim unit---Turn a part of exhaust heat into hot water.
Hot gas defrosting, save energy.