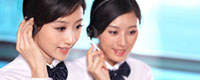 Name: Catherine Chang
Tel: +86-22-60688057
Fax: +86-22-58136206
E-mail: info@unionpro.cn
Add: 1-5206,A zone, No. 6 huafeng road, Huaming Industrial Park,Dongli, Tianjin


Product name : Low Temperature with High Moisture Defroster(chest)

Product No. : LTD100~LTD400
Details:
Application:
Our low temperature with high moisture defroster is widely used in defrosting block meat, pork, beef, lamb, turkey, fish and seafood safely with minim weight loss and less time. Now, you don't have to wait 24 hours for just 5 pounds food, or worry about harmful bacteria begins to multiply in ice water or disappointed by underdone microwave thawing food and so on. Now there is a more advanced and safe method to thaw freezing food with less time.

Feature:
Reduce the lost of juice. The weight-lost rate can be controlled within 1%;
Keep original color and fresh, close nutrition.
High defrosting quality, thawed food will be stored in a clean, low temperature environment automatically. Prevent food from recontamination.
Controlled by PLC with touch-screen; can be adjusted according to different requirements; Easy to operate; Convert to cold storage automatically after defrosting;
Adopt high-pressure atomizing device to humidify the low-temperature air; the average humidity can reach 94% during the whole defrosting process.
The sterilization device is optional;
Can be integrated in reefer container;
(Option) Sterilization and disinfection device, stainless steel trolleys.


Technical Parameter for Defroster

Model

Output (kg /Batch)

Installed Power

Heating Type

Cold Capacity

Cabinet Dimension(mm)

L

W

H

LTHM100

100

2.0 KW

Electric (1KW)

0.6KW

1500

800

1500

Remark:

Above parameter is only for your information. In fact every machine is customized basing on actual condition from different customer.

Comparison of several defrosting method
Methods

Items 

Our Defroster Method

Water Defrosting

Room Temp. Defrosting

Microwave Defrosting

Application

Various foods

Seafood and meat

Various foods

Various foods

Defrosting Quality

High quality with less juice loss, food can be defrosted evenly

Poor quality with serious juice loss. Unevenly defrosting

Poor quality with serious juice loss. Unevenly defrosting

Serious unevenly defrosting with worse quality

Weight-loss Rate

Within 1%

3%~5%

More than 3%

2%~3%

Food's color and taste

Keep original taste, color, and nutrition maximum

Color become dimmed and taste stale

Color become dimmed seriously and taste stale

Little change in color but taste stale, especially in surface

Food hygiene

Sterilization device eliminate the smell and bacteria. Ensure the hygiene of food

Cross contamination is serious between foods. And bacteria breed easily. Poor hygiene

Bacteria often attach on the food surface. Poor hygiene

Satisfy the food hygiene requirements

Defrosting time

Short

Short relatively

Very long

Very short

Output per batch

Large

Large

Large

Small

Operation

Very easy

Experienced operator is necessary

Experienced operator is necessary

Easy

Water consumption

A little

A great deal

No

No

Occupation area

Small

Big

Big

Small























Perfect defrosting curve, saving weight loss is saving your profit