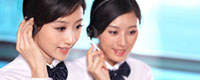 Name: Catherine Chang
Tel: +86-22-60688057
Fax: +86-22-58136206
E-mail: info@unionpro.cn
Add: 1-5206,A zone, No. 6 huafeng road, Huaming Industrial Park,Dongli, Tianjin


Product name : Horizontal Vertical Meat Vacuum Tumbler

Product No. : VTH2500II
Details:
Vacuum tumbler is the equipment based on physical impact principle under vacuum state.
These tumblers are made of quality stainless steel, reasonable structure, continuous running, low noises, reliable performance, easy operation and high efficiency.
Meat in the rolling drum is impacted up and down so as to realize massaging and marinating. Be able to make the meat salted evenly to increase meat adhesive force and elasticity, better the product tastes and section effect, enhance production rate ad water retention, improving the internal structure of the product.
Tumbling time, down time, air inflation time, working time and vacuum degree can be set according to requirement. Suction function, positive rotation and reverse rolling, can be chosen by the customer.
Special design of the paddle, positive rotation to knead, reverse rolling to massage.
More carrying capacity;hydraulic discharging system;designed by frequency control and trangular-vanes;suitable for many kinds products. (Hydraulic Lift Vacuum Tumbler)

*G500/800 is one-speed tumbling, with one-time vacuum.
*G1200/1500/2500 is two-speed tumbling, with interval breath-vacuum.
*Total tumbling time, interval time and vacuum types can be set up.
*Various functions of Continuous tumbling, Interval tumbling, Reverse rolling discharging and etc.
*Additional opening for vacuum suction loading.